Discover Burgundy with the Route 71 through different stages by bike

For a personalized trip in Burgundy, discover our partner "Tabalise".

Create your own personalized itinerary and travel in your area with ease.
What to do in South Burgundy ? This weekend or during the vacations?
We answer you!
Tabalise: The new form of travel
Mâcon sur l'O, a nautical and cycling base in the heart of Mâcon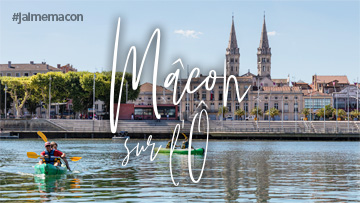 In the center of Mâcon, on the Esplanade Lamartine, Mâcon sur l'Ô offers the rental of canoes, electric pedal boats, boats with and without a license, bicycles and rosalies.
Navigate the Saône or stroll along the banks to enjoy the city in a different way!
For any information: www.maconsurlo.com
Morphee, the unique sleep experience
Morphée allows you to fall asleep more easily, faster and to benefit from a deep and restful sleep.
The meditation and sophrology sessions were created by sleep professionals. The sessions should be listen in bed, at bedtime, or when waking up at night. They can be selected using the booklet or randomly. The sessions with the female voice are different from those with the male voice. The 8 and 20 minute sessions are also different.
Morphée contains 7 themes:
Body (body scan, slows the flow of thoughts and gradually breathes each part of the body)
Breathing (helps calm the mind to cut off the day and fall asleep more peacefully)
Movements (pay attention to your sensations and release any tensions that you had accumulated)
Travel (disconnecting by imagining pleasant and peaceful situations)
Rhythmic meditation (cardiac coherence, relax the body and gradually accompany you to sleep)
Naps (4 minutes of relaxation followed by 8 to 20 minutes of silence)
Sounds of nature (recordings that allow you to be completely immersed)
N'hésitez pas à le réserver pour votre prochain séjour (9€)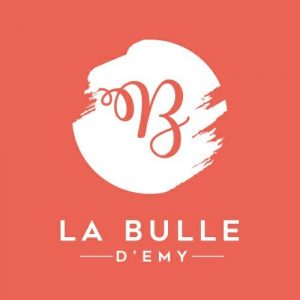 For your next stay, after a long road or a hard day work, have a cocooning moment.
La bulle d'Emy, comes graciously to the hotel and offers all kinds of treatments, massages and nails.
You can follow her on social networks @La Bulle d'Emy, or you can contact her by email to arrange an appointment contact@labulledemy.com.