A wide variety of local organic produce is served at the buffet in the breakfast hall of the Best Western Plus Hôtel d'Europe et d'Angleterre from 7am to 10:30am, and 11am during the weekend.
We will serve up something fresh and sweet to help you start your day properly… come and discover some unexpected new flavors with the jams and conserves from the Maison Annie Vaffier.
Or if you are in a hurry, pull up a chair and enjoy a hot drink, some fresh fruit juice and a selection of pastries.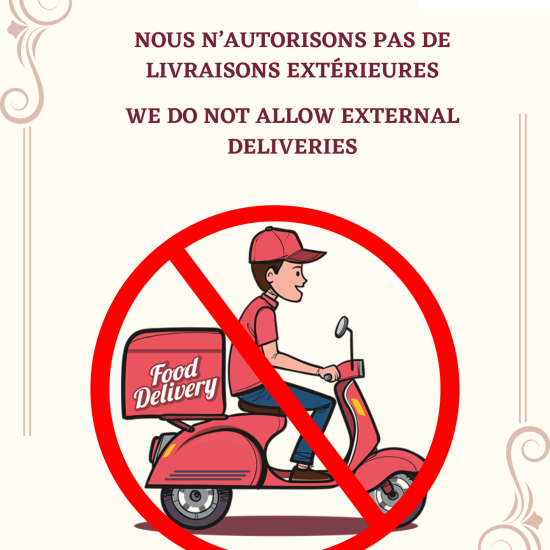 FOOD DELIVERY
We inform our kind clientele that meal deliveries are not allowed in our establishment.
Nevertheless, if you wish to dine in your room, room service is available 24 hours a day.
Composed of tasty recipes, exclusively cooked with fresh and seasonal ingredients, served in jars, our packed lunches are available anytime. Served in glass jars, made from products carefully selected for their quality and freshness, our partner cooks them just for you, so that "eat fast" is synonymous with "eat well"…
In the hotel lobby, you will find a great wine bar.
As well as a range of soft drinks, you will have the opportunity to taste local wines from Burgundy and the Rhône Valley.
Come and discover a Viré-Clessé, a white or red Mâcon or a Burgundy's win.
The owner of the place certainly has her little secrets, it's up to you to make her reveal them.
Local winemakers frequently come down to our hotel to show off their wines and the best of their region. Come on down and take a walk on the two wine roads leading out from Macon.